IT Outsourcing becomes more popular, especially in pandemic times. Remote work is the safest and efficient approach for people's health and business profitability. In this article, we'll talk about modern IT outsourcing services, benefits and possible risks.
What is IT outsourcing?
In general, IT outsourcing is a business model that means hiring remote specialists or teams for your project. This is also a way to get access to worldwide expertise and save costs. You can outsource the part of the business or project, the whole project, or just some tasks. The way of outsourcing depends on business needs. Sometimes when you need narrow expertise it's simpler and faster to find outsourcing specialists than looking for an in-house worker. You can outsource multiple services like the following:
Software development;
DevOps services;
Cloud computing services;
Big Data services;
and much more.
IT outsourcing allows either hiring one or several specialists or hire the whole dedicated team. You can find third-party providers for some small tasks or for the long-term partnership.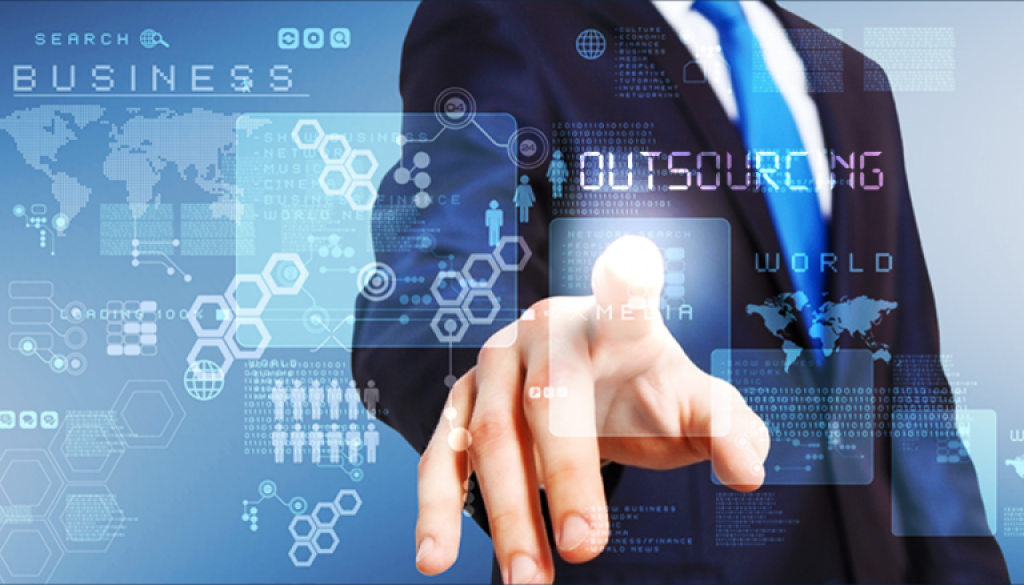 Benefits of IT outsourcing
Flexibility. You can outsource a big or small part of the business, you can hire a team or one specialist, and you can outsource very different services for short-term and long-term collaboration.
In-depth expertise. With outsourcing, you're not limited by location and can look for a dedicated team worldwide. It's very convenient when you need to find a narrow or rare specialist. Also, dedicated teams usually have wide experience because they work with different projects and technologies.
Cost reduction. Often outsource services cost less than an in-house team. And you don't need to spend resources for hiring, you shouldn't equip workplaces, provide social packages and organize events for the team. All these are a provider's care.
Risks and disadvantages
A lot of founders think that IT outsourcing is very risky but in reality, you can avoid all the risks if you'll know them.
Language and cultural barriers. One of the main risks is bad communication. Of course, it's impossible to work if your contractor doesn't understand your language. But fortunately, there are a lot of companies that provide dedicated teams with a good level of English. You always can talk with a contractor, Team Lead or a Project Manager to understand if you can communicate on a convenient level or not.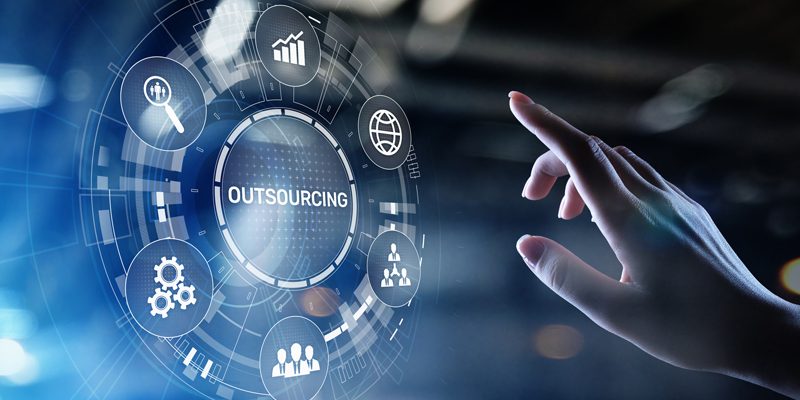 Different time zones. This point also can bring difficulties with communication. You should pay attention to the time zone and try to find a contractor which work time will cover yours.
Unscrupulous contractor. This is the most unpleasant risk. An unscrupulous contractor can spoil all the projects and bring you a lot of troubles. To avoid this risk, try to find real cases of your future partner talk to previous customers and reed review. There are a lot of platforms with ratings of outsourcing companies where you can find a reliable third-party team.
Final thoughts
Despite the risks, IT outsourcing is still a popular and attractive model because the benefits outweigh it. It helps businesses save costs and receive talented specialists. This is a win-win situation because a business has a skilled team without additional difficulties and investments, and a dedicated team has the ability to work with multiple interesting projects without routine.
If you want to start outsourcing some services, you need to find a reliable Managed Service Provider (MSP). You can find such companies on special resources with reviews, ratings and awards.